In September 2015, on the UN International Day for Total Elimination of Nuclear Weapons, a medical appeal for nuclear disarmament was presented in Amsterdam (see below). This declaration, signed with remarkable enthusiasm by 100 leading Dutch healthcare executives, clinicians, and scientists, is meant to put the urgent need for nuclear disarmament back on the societal and political agenda—not from an ideological or political viewpoint, but from a medical humanitarian one. It is now circulating within the Dutch medical community, and will be officially presented to Parliament in the coming months.
That day the NVMP, the Dutch affiliate of the International Physicians for Prevention of Nuclear War, organised a symposium about nuclear weapons for physicians and other medical professionals. It covered the medical humanitarian consequences of nuclear weapon use, and the position and role of Dutch healthcare and its allies.
In his welcome Peter Buijs underlined the need for physicians to take a clear stand on this matter. He mentioned not only the risk of deliberate nuclear attacks, referring to threats from North Korea, Pakistan, and Russia, but also warned of the risk for a full blown nuclear accident, after many narrow escapes since 1945—often covered up and unknown to the public. The movie, The man who saved the world, was shown to highlight the need for nuclear disarmament. In the film, on 26 September 1983, Colonel Petrov, head of the main Russian early warning unit, neglected several subsequent alarms of incoming US nuclear rockets. He mistrusted the computer system, although all 30 checks were positive, except "visual confirmation." After 15 unbearable minutes and immense pressure from his subordinates to warn his superiors, in order to start a counterattack, he turned out to be right—this is the reason why the UN devotes 26 September to nuclear disarmament.
Afterwards, expert speakers highlighted the massive devastating medical and humanitarian effects—immediate, midterm and long term, including a "nuclear winter"—of a moderate nuclear bomb on Rotterdam harbour. Next the Presidents of the Royal Dutch Medical Association and of Mayors for Peace spoke. Together with representatives of the Red Cross, Peace Movement PAX and three young physicians organisations they emphasized the dangers of nuclear weapons and the impossibility of structured medical help. The well-known medical expression "prevention is better than cure" is inadequate here. "Cure" is not an option, so the only one is "prevention:" nuclear disarmament!
The symposium culminated in the presentation of a medical appeal, now circulating in the Dutch medical community in order to get more debate and to gain support for more medical action against nuclear weapons. In March or April it will officially be handed over to the Dutch Parliament and to our Minister of Foreign Affairs, who both expressed a keen interest in this special "medical action."
Moreover, by translating the appeal (below) we hope to inspire medical communities elsewhere to come into action too by using this or adapted wording. Given the excellent speakers on this matter at the Medact Conference in London, last November—among them the chief editors of The Lancet and The BMJ—would a UK manifesto be feasible too? Such a warning from the medical community of a nuclear weapon state would be a tremendous impetus for the prevention of a medical-humanitarian catastrophe and suffering of an unimaginable scale. Isn't that a moral and professional duty of physicians?
———————————————————————————————————————-
The Dutch Medical Appeal
Leading Dutch healthcare professionals warn against old and new dangers of nuclear weapons
"70 years after two devastating nuclear bombs on Japan, which caused 250,000 casualties, the world still harbours 16,500 nuclear weapons which are up to 1000 times more powerful than those that destroyed Hiroshima and Nagasaki. Many are "hair-triggered," and billions of dollars are being spent on modernizing.
The signatories of this appeal, who work in Dutch healthcare, strongly support the UN call to eliminate nuclear weapons completely. The medical, humanitarian, and infrastructural consequences are so disastrous that we will not be able to offer any substantial medical help. Healthcare professionals will be victims as much as anyone else.
Meanwhile research shows that even a small nuclear conflict will result in a "nuclear winter," potentially causing up to two billion deaths because of massive crop failures. Moreover, near nuclear weapon accidents by technical failure or human error have already brought us near the nuclear abyss several times.
Therefore we call for prevention: don't let these weapons of mass destruction be used, either on purpose or by accident. Elimination, as called upon by the UN, is the ultimate preventive measure. A ban on nuclear weapons would be a huge step forward. The Humanitarian Pledge, which is calling for the legal gap for nuclear weapon prohibition and elimination to be filled by such a ban, is already endorsed by 120 countries. [1]
We convey this urgent message to whom it concerns: healthcare workers, politicians, and the general public."
Signed by 110 leading Dutch healthcare executives, clinicians, and scientists, a.o. the professors Hans Clevers, Peter de Leeuw, Marcel Levi, Johan Mackenbach, Bob Pinedo and Chris van Weel.
1] Drafted by the Austrian government, based on presentations and discussions during the two-days Conference 'Humanitarian impact of nuclear weapons', attended by 158 states (Vienna, December 2014), send for support to all 193 UN States.
————————————————————————————————————————–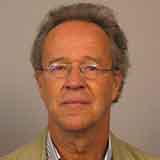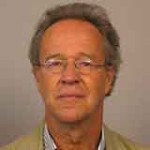 Peter C Buijs, co-chair NVMP, member of the International Counsel IPPNW; former GP, now registered OP. He worked for 34 years at TNO Work & Health as a researcher/consultant looking at how to get the best healthcare for workers globally, especially in primary care. He is an advisor for Wonca, ICOH, WHO, ILO and ISSA.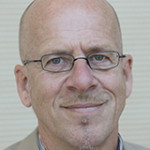 Lodewijk Wigersma, MD, PhD, retired CEO of the Royal Dutch Medical Association, currently chairman of the Dutch Association of Physicians working in Policy, Management and Research.
Competing interests: None declared.